Prerequisite: None

Dogs/puppies over 3 months of age are welcome.

EARN YOUR DOG TRICK TITLES BY VIDEO VERIFICATION The AKC Family Dog Program is pleased to announce that dog owners may teach their dogs tricks at home and submit a video to an AKC CGC Evaluator for review and approval. This applies to all levels of AKC Trick Dog training. AKC Trick Dog resources can be found at akc.org/AKC Trick Dog.

Sportsmen's Evaluators would be happy to review your video. Fee is $20 per performance test. It would be helpful if you can video all 10 tricks in one video or split your tricks in two videos. Please limit to about 4 minutes. Upload the video to You Tube and email one of our evaluators with information below. Facebook Messenger can also be used. Credit card payment, please go to Enroll Now Button below.

In your Email Request to one of the Sportsmen's Evaluators, please include:

Your Name
Dog's name
AKC/ PAL/Canine Partners number
Breed
Level of Dog Trick Performance
Supply the Video Link, or thru Facebook Messenger

Sportsmen's Trick Dog Evaluators:

Virginia Smith goldenautumn@msn.com
Suzanne Jaques sjacques98@gmail.com also thru Facebook Messenger
Tracey Martin teamtraceytuvok@gmail.com also thru Facebook Messenger

The Evaluator will confirm your credit card payment, and then review your video, approve the video and then send a copy of the Video Verification form to the Dog Owner & AKC.

Basically Here is how the AKC process works:
1. Dog owners teach tricks to their dogs at home
2. When the dog has learned the tricks for the title, the dog owner sends a video (via a link, etc) of the dog performing the tricks to an AKC CGC Evaluator.
3. The Evaluator reviews the video.

Once the Evaluator reviews and approves the video, the Evaluator sends a copy of the Video Verification form
1. to the DOG OWNER confirming that the dog passed the test, and
2. to AKC at trickdog@akc.org

Also be sure you have your AKC number. If not you must send in the appropriate application along with the other paperwork.

Note: On the same resource page, towards the bottom you will see a section called FOR EVALUATORS. We suggest you look at these guides for helpful information on preforming the tricks. The AKC site provides some videos and searching youtube will provide you with many other videos to help in training your dogs.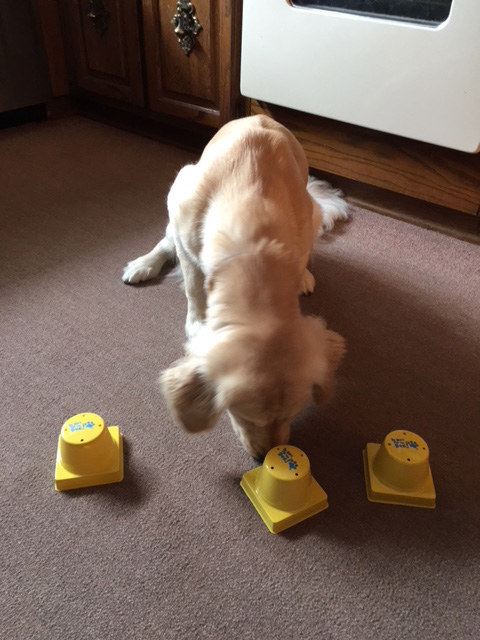 Refund Policy: No refunds given after the first class. SDTC Members, Associates and Students:
You must register 48 hours before the start of class or there will be a $10 late fee.